Welcome to Miracle Surrogacy's testimonial page, where dreams come to life through some of the heartfelt comments of intended parents who have already been blessed with their own little miracles–through a Mexico surrogacy journey, with Miracle Surrogacy.  Our clients' experiences are the true testament to the unwavering dedication and compassion that we pour into every step of the surrogacy in Mexico process. As you go through these testimonials, you'll witness the transformative power of love, hope, and the incredible bond that forms between intended parents, their new little miracles, our surrogates, and our entire supportive team. Embarking on a surrogacy in Mexico journey is exciting. These accounts of joy, perseverance, and the fulfillment of long-awaited dreams showcase the exceptional care and commitment that define Surrogacy in Mexico with Miracle Surrogacy.
 "MIRACLE SURROGACY SHOULD BE THE AGENCY YOU CHOOSE TO HELP YOUR DREAM OF BEING A PARENT COME TRUE!"
Kevin Gayout & Kenneth Sweeney (USA)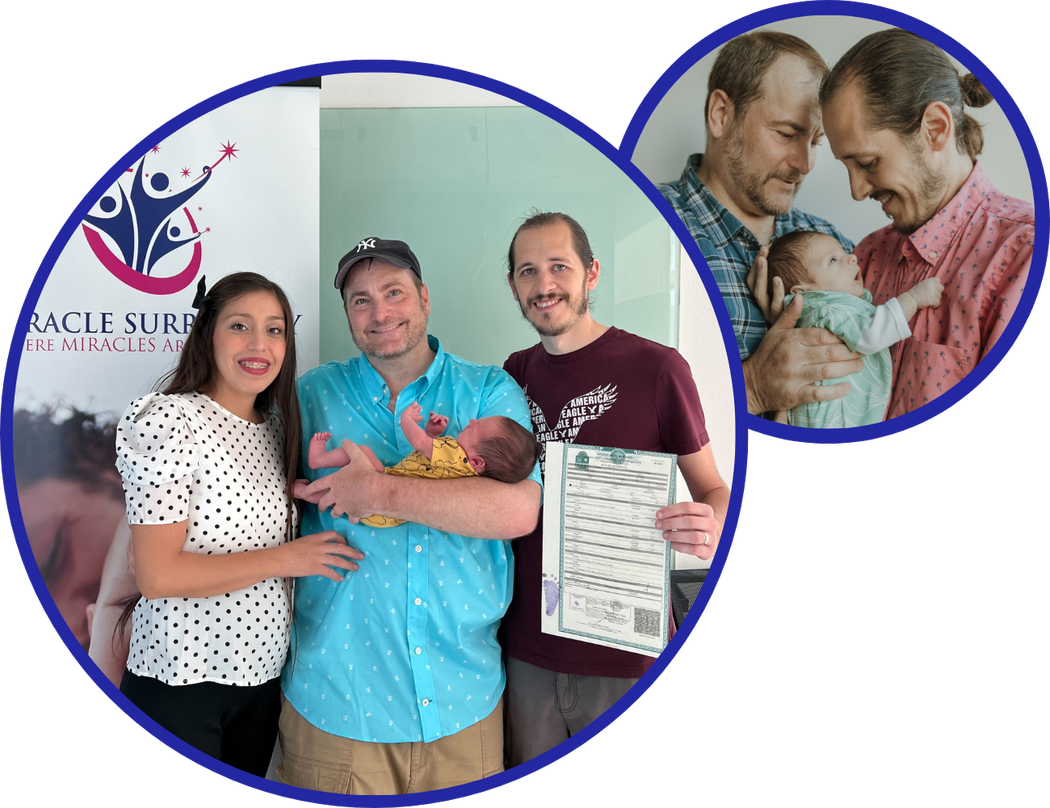 "Miracle is a very reputable organization, and we had a great experience all the way along."
Jayson Heron & Timothy Smith (Australia)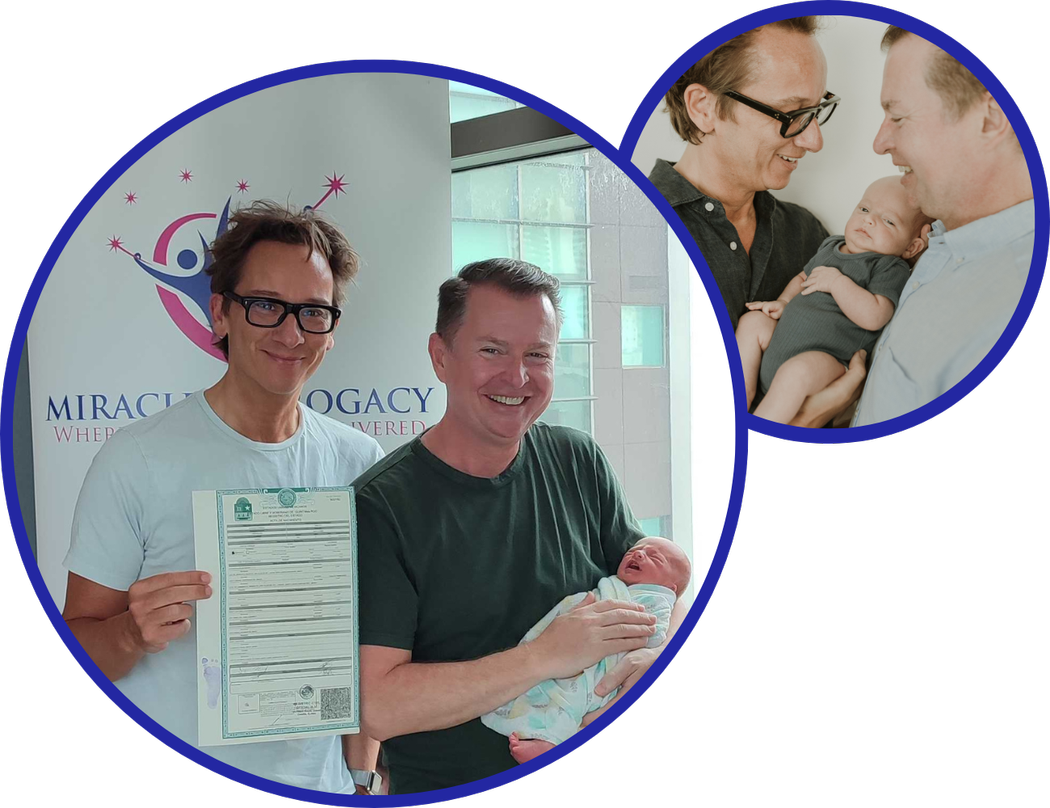 "The total cost was exactly as expected. I can only recommend Miracle!"
Glenn Martens (Belgium)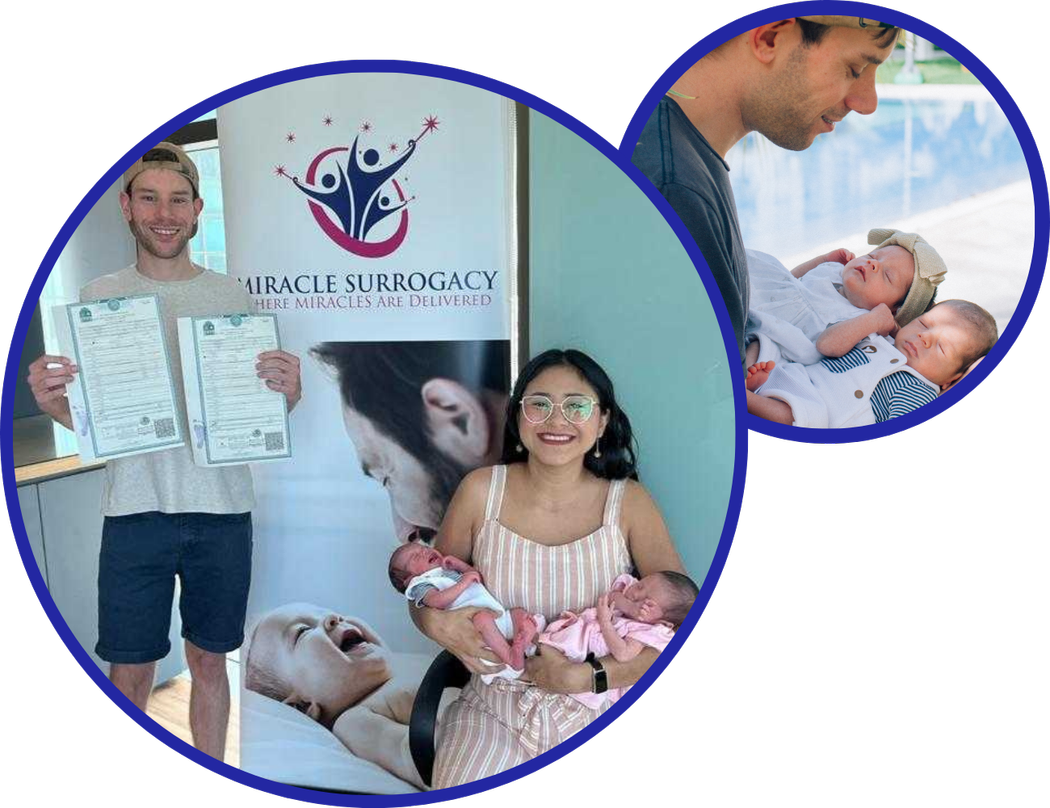 "Thank you so much! We appreciate all of Miracle's help. We can't believe it all happened so fast!"
Stefen & Peter Beeler-Duden (USA)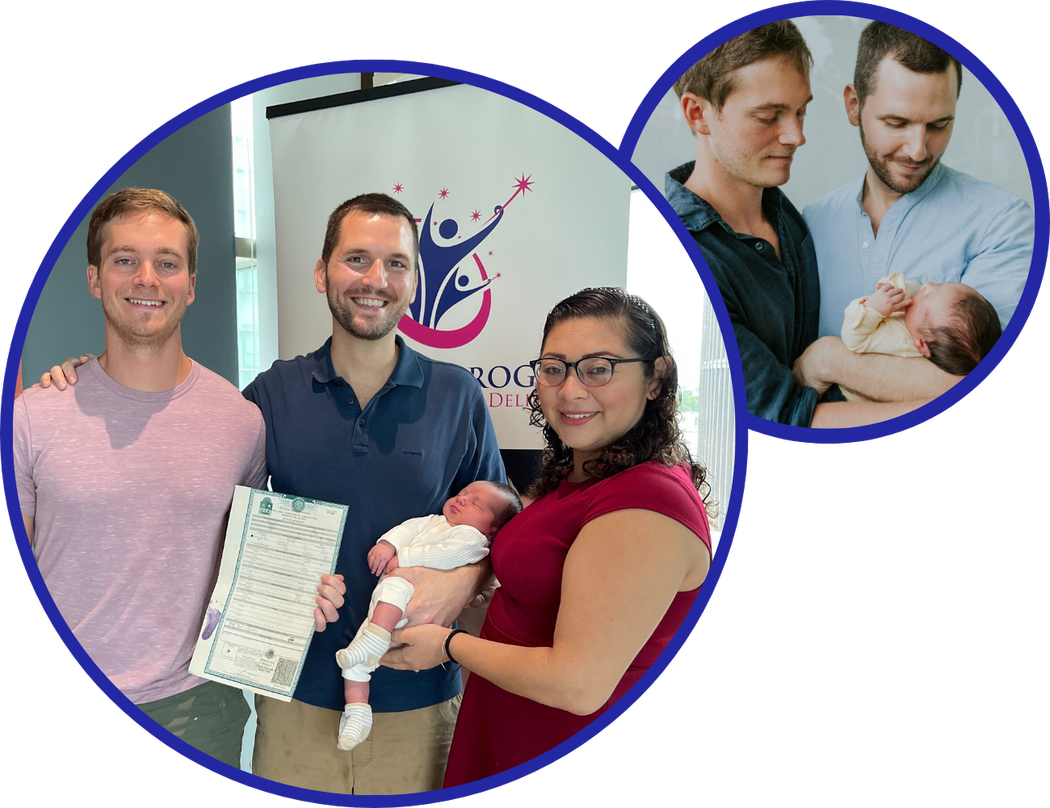 "The journey with Miracle was wonderful and today we have a beautiful, healthy baby girl!"
Adrian Smith & Scott Johnson (USA)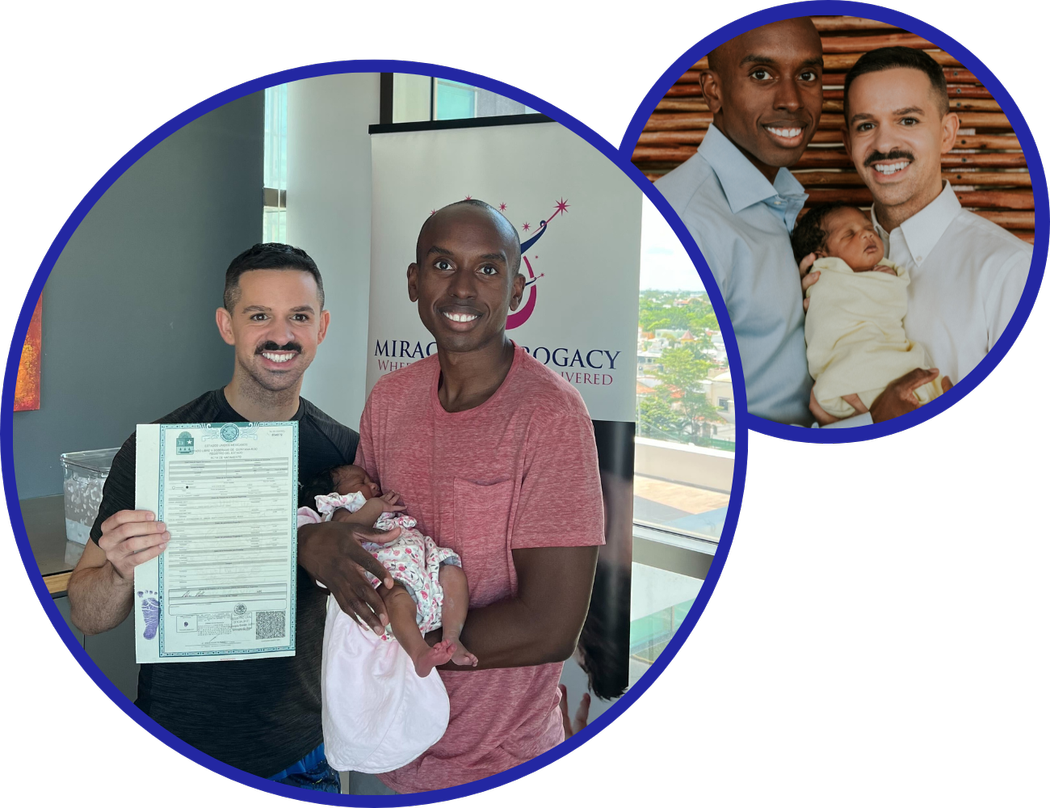 "Working with the whole Miracle team has been amazing. I feel like we have friends in Mexico, for life."
Franckie L'Official & Thomas Brock (USA-France)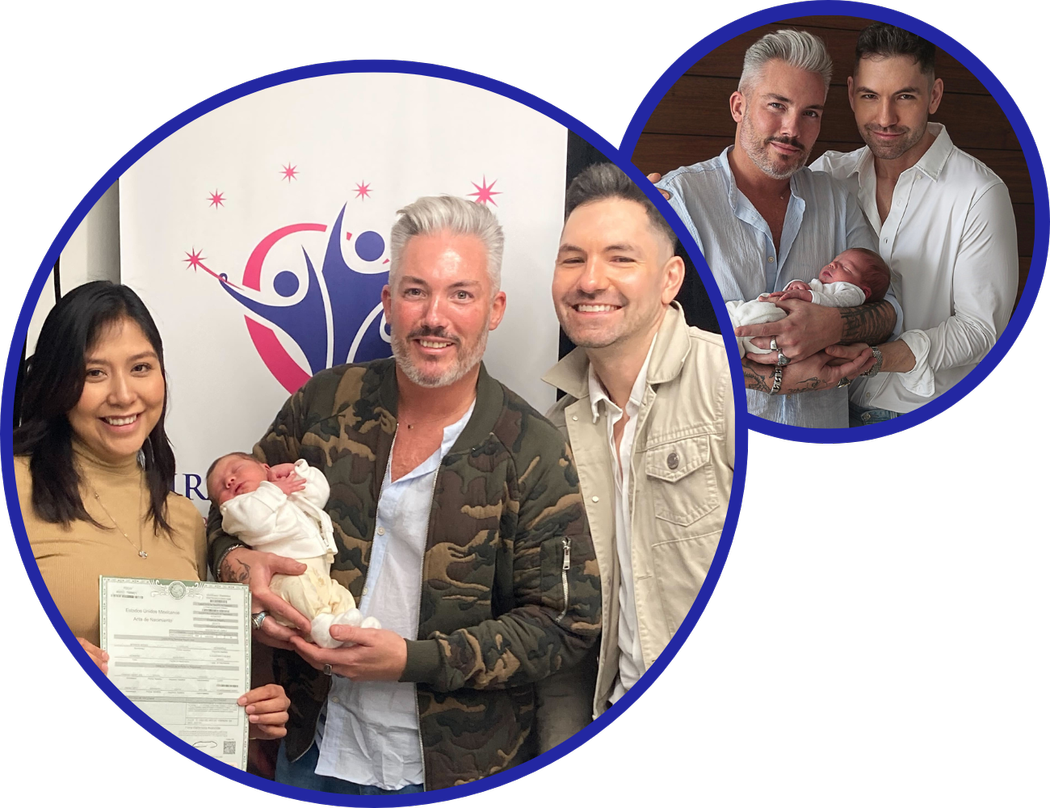 These testimonials of Surrogacy in Mexico with Miracle Surrogacy offer a glimpse into the genuine emotions, challenges, and triumphs experienced by individuals and couples who have chosen Miracle Surrogacy to help them realize their dreams of parenthood through surrogacy in Mexico. From the initial spark of hope to the profound moment of holding their child for the first time, these pictures and videos capture the essence of the remarkable connections formed between intended parents, their new little miracles and their dedicated surrogates. Join us in celebrating these journeys, as they reflect the profound impact that compassion, determination, and the Miracle Surrogacy family can bring to the path of parenthood.  We are more than happy to put you in touch with any of our current or prior intended parents so you can hear first hand experiences.
Michael & Timothy Russo
(USA)
Jayson Heron & Timothy Smith
(Australia)
Marshall & Sarah Bailly
(USA)
Lorenzo Summer & Greg Brown
(USA)
Athanasios Kanellopoulos & Christina Callegary
(USA)
Stefen & Peter Beeler-Duden
(USA)
Jamie Mells & Daniel Jansen-Mells
(USA)
Kevin Gayout & Kenneth Sweeney
(USA)