Brian & Henry Yaden
MIRACLE Surrogacy was founded by Brian and Henry Yaden and is the largest US-based surrogacy agency with the highest success rates, owned and operated by the parents of a child born through surrogacy, with surrogacy programs in the countries of Mexico, Georgia and Ukraine.  MIRACLE Surrogacy has full-service surrogacy programs that are legal, open to LGBT / gay clients, as well as heterosexual couples and singles.
Brian and Henry's first child, Baby Patricia was born through surrogacy in Thailand in 2014.  They couldn't be more proud and grateful for the birth of their little girl.  But their surrogacy journey wasn't without some challenges along the way.  Their experiences—the magical birth of their beautiful baby and the bumps in the road throughout their journey—inspired them to begin helping other intended parents in 2014 when they became well known in the surrogacy community in Thailand, India, Australia and Mexico and beyond.  They were invited to partner with the  most respected medical fertility clinic in Cancun, Mexico and have since become the most well-known, U.S-owned surrogacy agency in Mexico, Georgia and Ukraine–and the only one owned and operated by parents of a child born through surrogacy.  Because they are part owner of the clinics, they are able to keep costs low for their clients and secure the very best service.
MIRACLE Surrogacy is known and respected by worldwide non-profit surrogacy advocacy groups such as Families thru Surrogacy.
Brian and Henry's partnership with the most experienced and world-renowned fertility clinics in the countries of Mexico, Georgia and Ukraine has resulted in fertility success rates equal to those of the best fertility clinics in the United States.  The fertility group has highly sought-after specialists in embryology, fertility, OBGYN and surrogacy, most of whom were trained in United States and European medical schools and hospitals.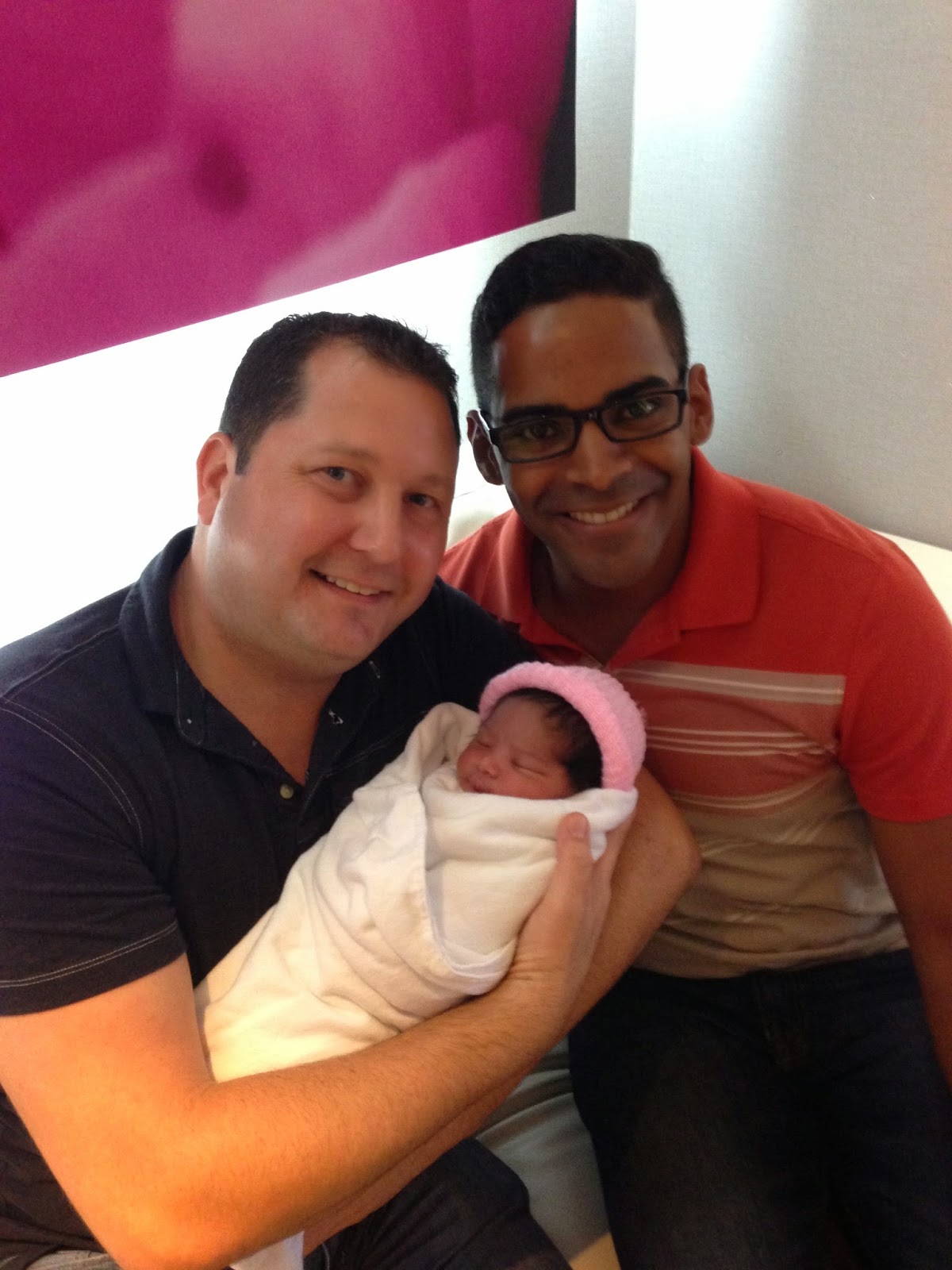 Henry and Brian Yaden meeting their daughter, Baby Patricia for the first time on the day of her birth
Brian Yaden is the Managing Director of MIRACLE Surrogacy, running day-to-day operations for surrogacy in Mexico, Georgia and Ukraine, but is also very involved in assisting clients throughout their entire surrogacy journey.  Brian is often onsite at the clinics to offer tours and to visit with the teams, as well as surrogates and egg donors. His passion is meeting clients, joining them for periodic visits to the clinic and seeing their hearts melt when they meet their little bundles of joy for the first time.
Brian enjoys attending surrogacy conferences around the world, often giving speeches and making presentations with our IVF doctors and he is recognized and respected as a unique leader in the industry, having had his own child through surrogacy in 2014.
Please contact us for more details about our programs and how we can help deliver your own Miracle!